Conterway-Sales BOSCH INT-TX16 16 Channel Transmitter F.01U.126.518
2019/8/23      view:
Conterway-Sales BOSCH INT-TX16 16 Channel Transmitter F.01U.126.518
The transmitter is suitable for mounting on a 19-inch rack or on a desktop with a dedicated slot that can be mounted into a module. Transmitter is the core equipment of Integrus system. It accepts digital (from DCN) or simulated input signals, uses these signals to modulate the carrier wave, and then sends the modulated carrier wave to the radiator arranged in the room.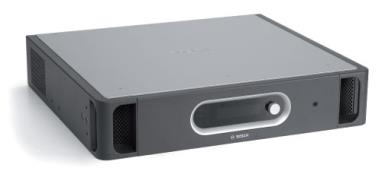 Product type:
INT-TX04 4 Channel Transmitter F.01U.126.516
INT-TX08 8 Channel Transmitter F.01U.126.517
INT-TX16 16 Channel Transmitter F.01U.126.518
INT-TX32 32 Channel Transmitter F.01U.126.519
Characteristics and advantages
Universal power supply is suitable for power supply specifications all over the world.
The maximum number of channels that can be allocated is 4, 8, 16 or 32 audio channels.
Suitable for use with DCN or simulation system, such as CCS800.
Emergency messages are automatically sent to all audio channels.
During rest, music is broadcast to all channels in auxiliary mode.
Flexible channel configuration and channel quality mode can improve allocation efficiency.
Each input can adjust the input sensitivity separately, so that the input level can be adjusted accurately.
In the test mode, test signals with different frequencies are generated for each input/channel. With the increase of the channel, the test tone increases gradually.
Another transmitter can be assigned signals in "slave mode", so it can be used in multiple rooms.
Built-in small infrared radiator for audio monitoring.
Radiator and system status are indicated by the display.
The configuration of transmitter and system is accomplished by a display and a rotary button.
Installers can specify a name for each transmitter for identification.
Each audio channel can be identified by specifying a name. Names can be selected from a table or entered manually.
Automatic standby/operation function.
The number of channels is automatically synchronized with the number of channels being used in DCN system.
A 19-inch (2U) chassis can be mounted on a rack or placed on a desktop.
Handles are easy to handle.
Includes a 19-inch rack mounting plate, removable foot and mounting accessories.
Instructions for installation and use in the form of CD-ROM.
Including power cord.
controls and indicators
2 x 16 character LCD indicator, display status information and transmitter configuration
Rotating buttons for browsing menus and configuration
Power Switch on Front Disk
interconnection
European Positive Core Socket-Power Socket
Audio data bus slot (H 15, yin) can be inserted into balanced audio input and interpreter module, or DCN interface module.
4, 8, 16 or 32 Lotus sockets, input unbalanced audio signals
Two XLR sockets for input of original speech, emergency information or music
A wiring board for inputting emergency information to all channels
3.5mm stereo headphone jack for monitoring input and channel
A BNC socket for receiving HF signals from other transmitters
Four BNC sockets to output HF signals to up to 30 radiators
physical characteristics
Installation: mount 19 inch bracket or place on desktop
It has a removable foot, which is convenient for desktop use.
Dimensions (8 x wide x thick): 88 x 483 x 350 mm (35 x 190 x 138 inches)
19-inch rack with no bottom foot
92 x 440 x 350 mm (36 x 190 x 138 inches)
Desktop use, no installation board, with foot
Weight: 6.7kg (14.7lb) rack type, without bottom foot
6.8 kg (15.0 lb) desktop with bottom foot
Exterior Decoration: Silver Black
Electrical characteristics
Unbalanced audio input: - 6 to + 6dBV, nominal
Balanced audio input: - 6 to + 18dBV, nomination
Emergency Switch Connector: Emergency Control Input
Headphone Output: 32 Ohms to 2K Ohms
HF input: nominal 1Vpp, minimum 10mVpp, 75 ohms
HF output: 1Vpp, 6VDC, 75 ohms
Municipal Power Supply: 90 to 260 V, 50 to 60 Hz
Power consumption: maximum 55W
Power Consumption (Standby): 29W
Sales Tel(WeChat):13798325538,QQ:2328288780